ABOUT U-ACRE
Learn about what we do at U-ACRE

The U-ACRE Project is a collaboration between Cal State Fullerton, Santa Ana College, Fullerton College, and UC Santa Barbara. The project was established in 2011 by Sara Johnson, Professor of Anthropology at Cal State Fullerton, and has been continually funded by the USDA National Institute of Food and Agriculture Hispanic Serving Institutions Education Grants program as well as other sources. U-ACRE uses urban agriculture as a lens to understand complex issues facing our community, including food and housing insecurity, nutritional sufficiency, environmental justice, and sustainable development. We do this by engaging our students in community-based research, where our partners take a major role in identifying specific problems, and actively contribute to the research design. This approach has been shown to benefit communities and other participants through being agents of change, and it has important benefits to our U-ACRE students. Students who engage in research demonstrate higher levels of interest in science, and higher rates of success and retention. Undergraduate research has also been shown to be effective at reducing the achievement gap between students of underrepresented groups and others.
The tiered mentoring system we employ means that our U-ACRE students mentor K-12 students, other college students, and community members in experiential learning. Extensive research supports our approach, in that decades of research conducted under the auspices of the National Academy of Sciences and the American Association for the Advancement of Science recommend constructivist approaches that, among other traits, value social interactions as a part of the learning process. Researchers also emphasize the importance of authentic learning within the real-world contexts in which that learning might be applied. This view of students supports efforts in to engage students in hands-on, minds-on, inquiry-based learning.

This project is supported by Hispanic Serving Institutions Education Program grant number 2016-38422-25550 from the USDA National Institute of Food and Agriculture.
---
We have a number of ongoing research areas with community partners in Orange County. At each of these partners, our students are engaged in both research and education. Click on each partner for more information about our activities.
Waste diversion using vermicomposting and/or thermophilic composting
School and Community Gardens 
Food Insecurity
Integrated Workforce Development
Sustainable Agriculture and Productivity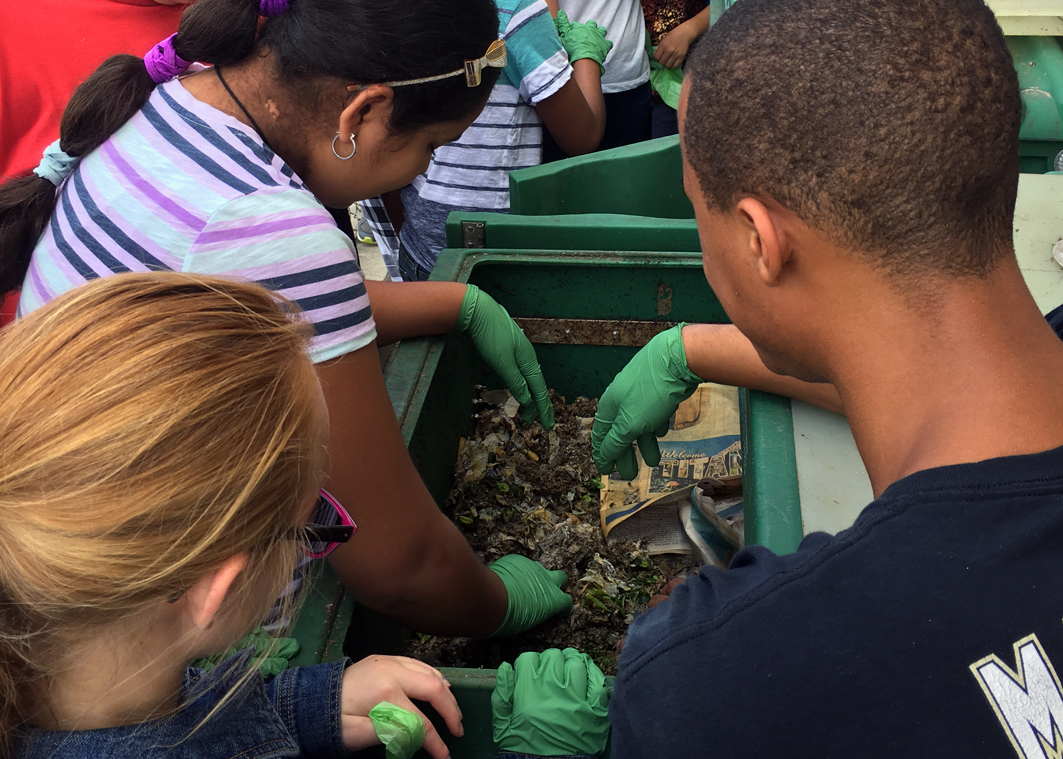 Ladera Vista Students helping out at the U-ACRE vermicompost bins.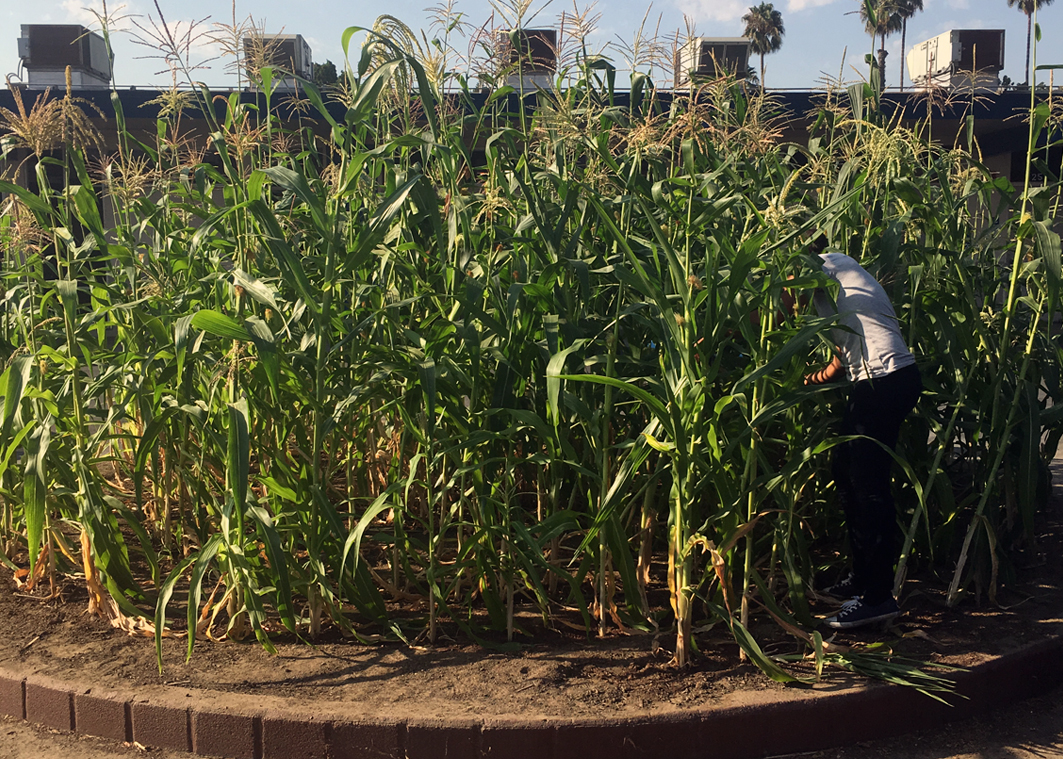 Corn grown in a spiral to aid in pollination.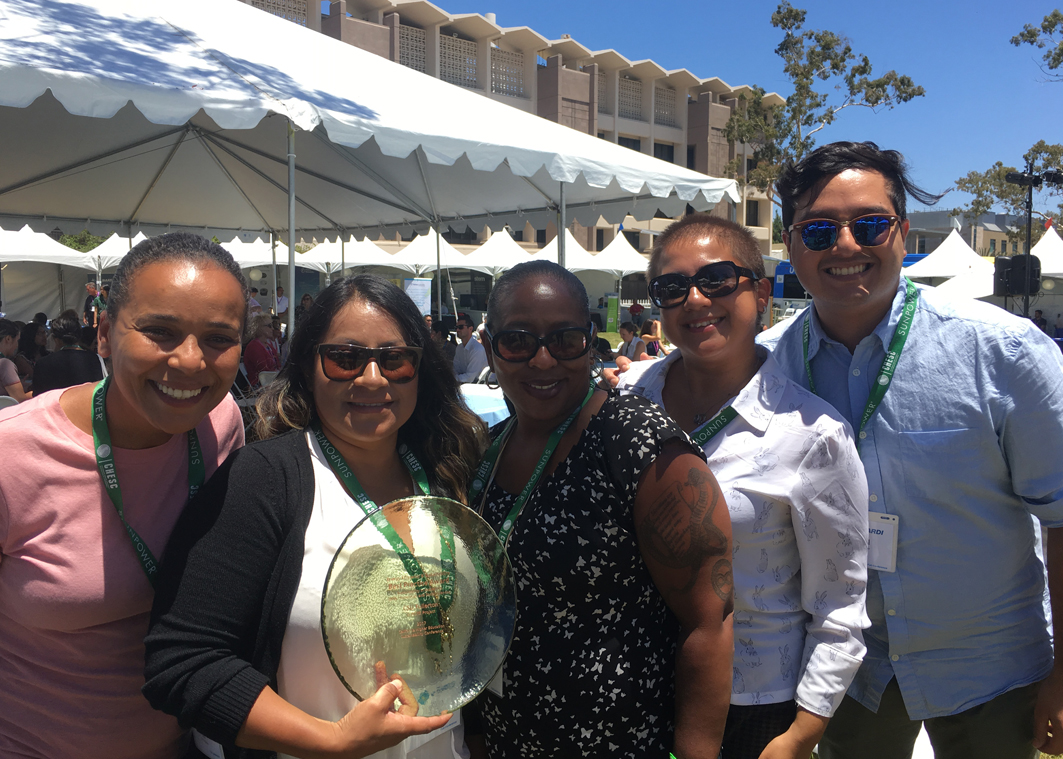 U-ACRE Fellows celebrate CHESC Best Practices in Academics Award.